The IITA Forest Unit in Ibadan has turned an old agroforestry arboretum into a Tree Heritage Park for the conservation of rare and endangered Nigerian trees. Thanks to donors – the A.P. Leventis Foundation, the Mohammed bin Zayed Species Conservation Fund, and the Direct Aid Program of the Australian High Commission Abuja – Forest Unit has successfully propagated 31 threatened species in the IITA Forest Unit Botanical Nursery and stores surplus seeds in the IITA Genetic Resources Center.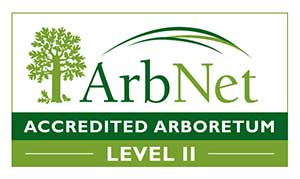 Many indigenous trees are in rapid decline through deforestation and illegal logging. The Forest Unit lists 58 species which are in urgent need of measures to protect and conserve them. Some are already on the IUCN Red List as being Critically Endangered, Endangered, Vulnerable or Near Threatened, and more will be added.
Over 20 species have so far been planted in this 'Noah's ark' for trees. The Tree Heritage Park also features 50 different Nigerian trees, planted as a Golden Jubilee Grove during the IITA@50 week in July 2017. This display will link to information about their uses.
The Forest Center guidelines for tree propagation are freely downloadable here.