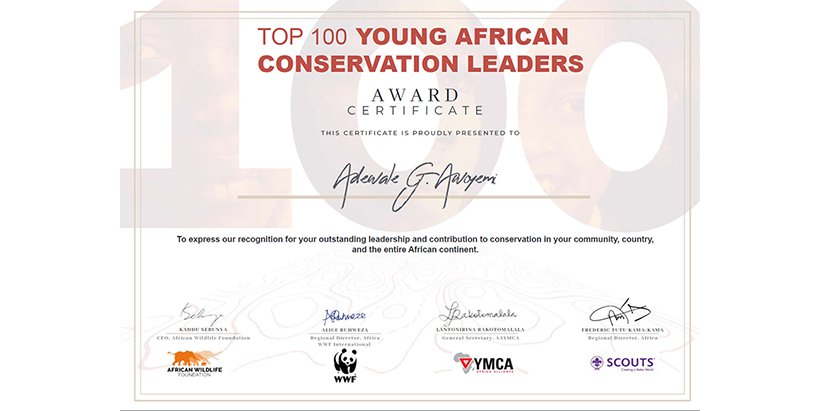 11 Jan

IITA Forest Center staff named among top 100 Young African Conservation Leaders

IITA Forest Center Manager and Conservation Biologist, Adewale G. Awoyemi, has been honored as one of the Top 100 Young African Conservation Leaders. The conservationists were selected from 23 African countries in the first-ever Top 100 list for Africa.

The award is a collaboration between the Africa Alliance of YMCAs, the World Organization of the Scout Movement, the African Wildlife Foundation, and the World Wildlife Fund. The recognition empowers young, talented Africans and inspires other youth to lead the way to ensure nature and people thrive for generations to come.

According to the organizers, "The Award Certificate is proudly presented to Mr Adewale G. Awoyemi to express our recognition for your outstanding leadership and contribution to conservation in your community, country, and the entire African continent." This is an honor and recognition of the IITA Forest Center's good work in ensuring the sustenance of the earth's natural resources, including plants, animals, microbes, land, water, and air.