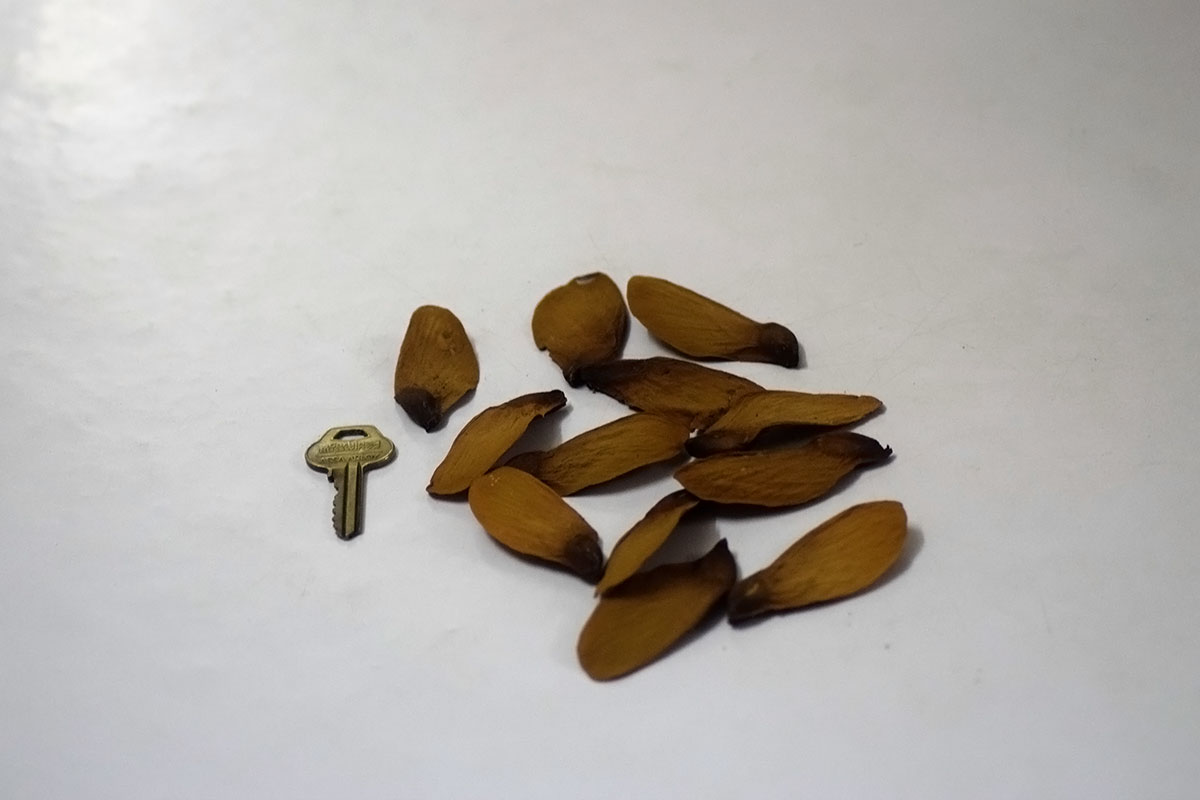 19 Dec

Pterygota bequaertii

Scientific name: Pterygota bequaertii (K.Schum.).

Family: Malvaceae.

Distribution and conservation status: a deciduous large tree up to 50 m tall, with a branchless bole up to 2 m high; VU due to over-exploitation.

Common names: African pterygota (English), Oporipo (Yoruba), Uhiolohoa (Edo).

Fruits/seeds: a fruit consists of 1-5 ellipsoid-globular follicles, woody, with 1-5 cm long stipes, and many seeds. Seed is 5-8 cm long, including a wing of 1.5 cm – 4 cm. Its leaves are smaller than those of Pterygota macrocarpa, which is relatively more common.

Fruiting time: February, July – September.

Seed extraction method: remove seeds from the pod.

Type of seed: recalcitrant with epigeal germination.

Sowing method: direct sowing.

Sowing medium: river sand and composted sawdust.

Germination period: 6-10 days.

Germination percentage: over 80% for fresh seeds.

Planting: full shade.

Growth and development: fast-growing with a small crown, and a clear straight trunk that increases in diameter by 1.7-1.9 cm/year after 14 years of planting.

Notes: mature seeds are available at the onset of the rains, which predisposes them to decay, and consequently should be collected promptly.