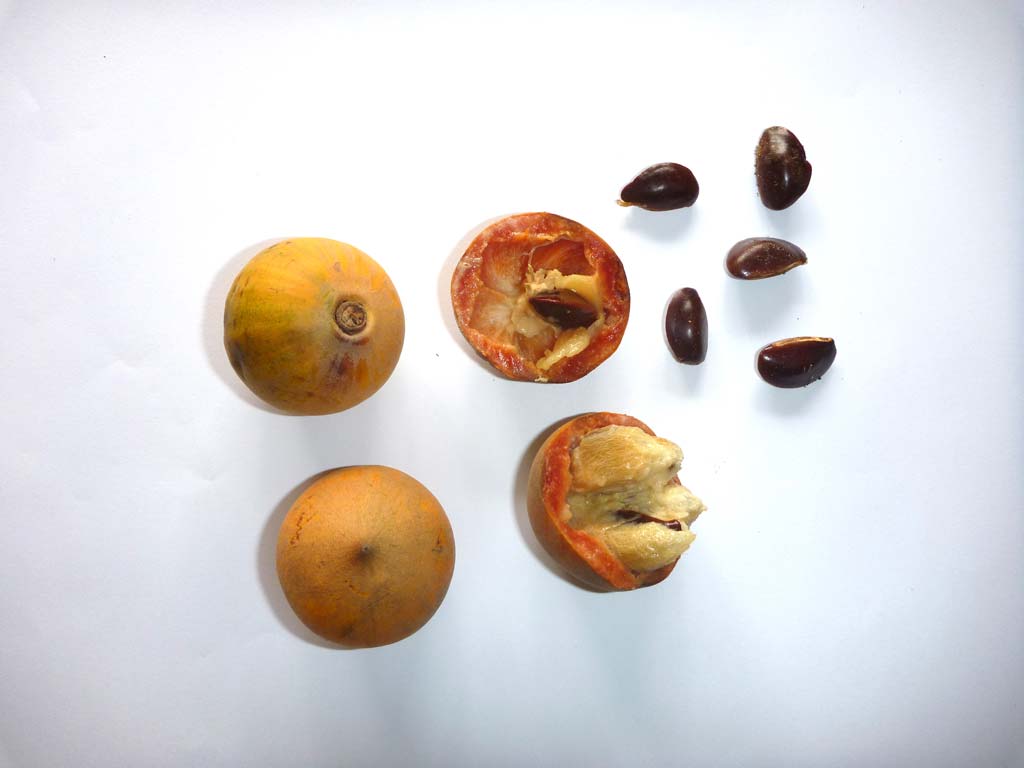 21 Jun
Chrysophylum albidum
Scientific name: Chrysophylum albidum G.Don.
Family: Sapotaceae.
Distribution/conservation status: occurs in lowland rainforest and gallery forest. Not assessed for the IUCN Red List.
Common names: Star apple (English), Agbalumo (Yoruba), Udala (Igbo), Otien (Edo), Agwaliba (Hausa).
Fruits/seeds: brownish-orange, almost globose, and slightly pointed at the apex, containing 4 – 5 hard, shiny, dark brown seeds which are ellipsoid in shape and embedded in reddish pulp.
Fruiting time: February – March.
Seed collection: collect fallen fruits from under the parent tree. Prise fruits open with fingers to extract the seeds.
Type of seed: recalcitrant.
Sowing method: sow seeds 2cm deep in boxes of cured sawdust, transplanting to pots of forest soil c. 2 weeks after germination is noticed.
Sowing medium: cured sawdust first, then forest soil.
Germination period: 14 – 21 days.
Germination percentage: 70 – 80%.
Growth/development: seedlings require partial shade both in the nursery and in the field. They can be planted out 60 days after germination. Young trees take c. 10 years to fruit for the first time. Notes: skin of fruit exudes sticky white latex when cut or broken which is difficult to remove from hands and clothes; apply palm oil to remove latex from skin and kerosene to remove from fabric.