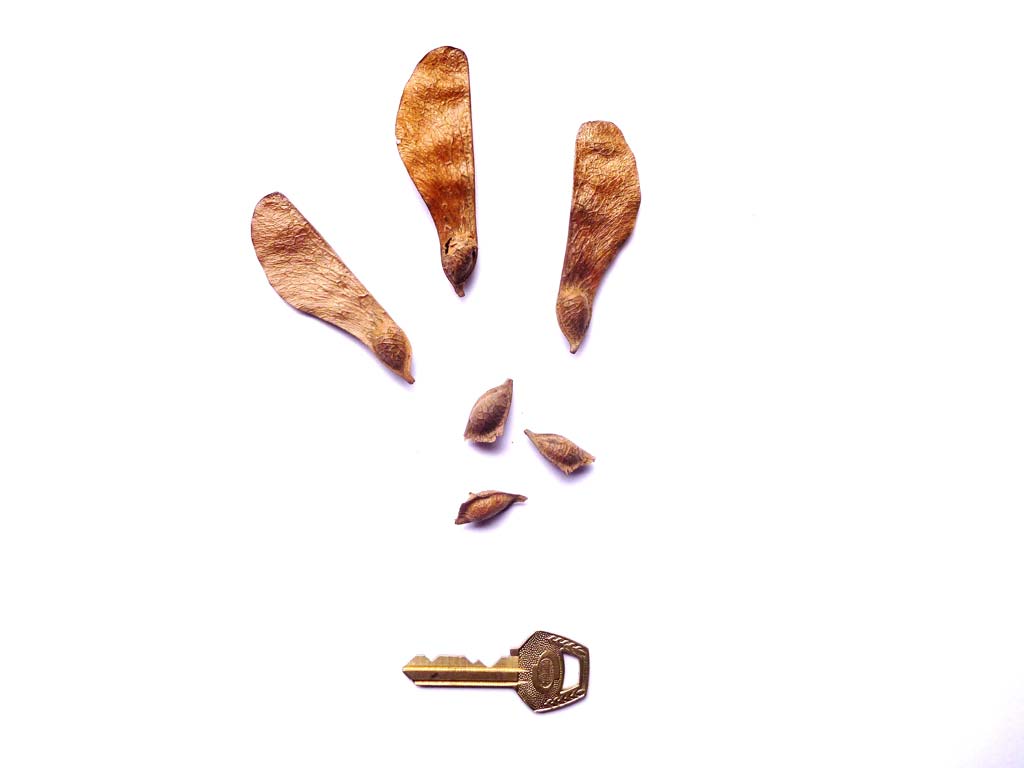 23 Jul
Mansonia altissima
Scientific name: Mansonia altissima (A. Chev) A. Chev.
Family: Malvaceae.
Distribution/conservation status: occurs in semi-deciduous forest, including disturbed forest and transition between semi-deciduous and evergreen forests. Endangered (EN) through unsustainable logging.
Common names: African black walnut (English), Ofun, Afon (Yoruba)
Fruits/seeds: brown egg-shaped nut with a large papery wing and a single black seed.
Fruiting time: October – January.
Seed collection: fruits can be found under or at a distance from parent tree as they are dispersed by wind. Remove the wing and gently crack open the nut to extract seed.
Type of seed: recalcitrant.
Sowing method: sow at a depth of 1cm, taking care not to damage the seed. Protect from rodents.
Sowing medium: equal parts forest soil and cured sawdust.
Germination period: 10 – 15 days.
Germination percentage: 65%.
Growth/establishment: seedlings require partial shade for optimal growth during the first 2 years after germination and full sunlight thereafter. They reach about 60 cm within two months of germination and can then be planted out.
Notes: Larvae of the grasshopper Zonocerus variegatus may seriously damage the foliage. Defoliation may also be caused by caterpillars of the moth Godasa sidae.