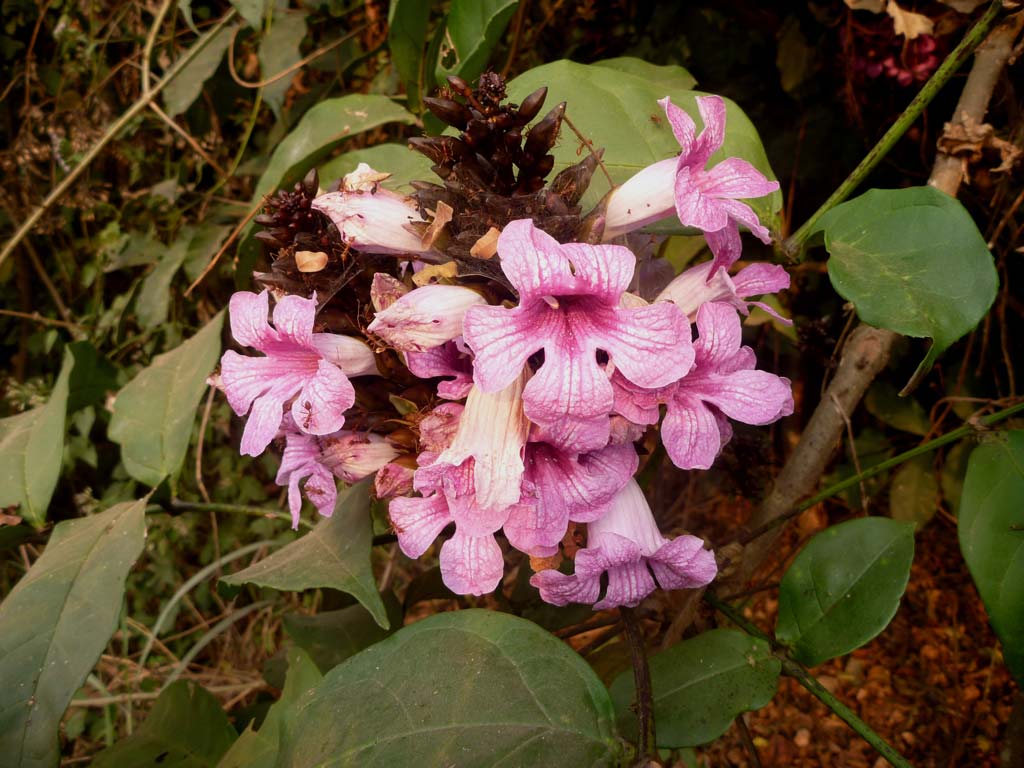 23 Jul
Newbouldia laevis
Scientific name: Newbouldia laevis (P.Beauv.) Seem.
Family: Bignoniaceae.
Distribution/conservation status: widespread and common in regenerating forests, savanna woodland, semi-deciduous forest, forest margins, and farms where trees are left standing after forest clearance. Not assessed by the IUCN Red List.
Common names: Tree of life, Fertility tree (English), Ogilisi, Egbo (Igbo), Aduruuku (Hausa), Akoko (Yoruba), Ikhimi (Edo).
Fruits/seeds: clusters of long pendulous linear capsules containing flat winged seeds.
Fruiting time: January – February.
Seed collection: ripe fruits split open to release seeds which are dispersed by wind at some distance from the parent tree. Monitor the tree to assess fruit ripening and collect at the first sign of splitting. Store in a dry warm place inside a paper bag so that seeds are easily captured.
Type of seed: recalcitrant.
Sowing method: leave wings on seeds and sow flat in trays or pots at a depth of 2cm.
Sowing medium: cured sawdust.
Germination period: 8 days.
Germination percentage: 36%.
Vegetative propagation: take stem cuttings 1m long and insert in top soil c. 2 – 3 nodes deep. They can be propagated in a nursery bed or directly where required in reforestation or to form a boundary. Propagules begin to sprout 2 weeks after planting.
Growth/development: seedlings require partial shade; they can be planted out 3 months after germination. Trees begin flowering 5 years after germination from seed and often in the same year from cuttings.