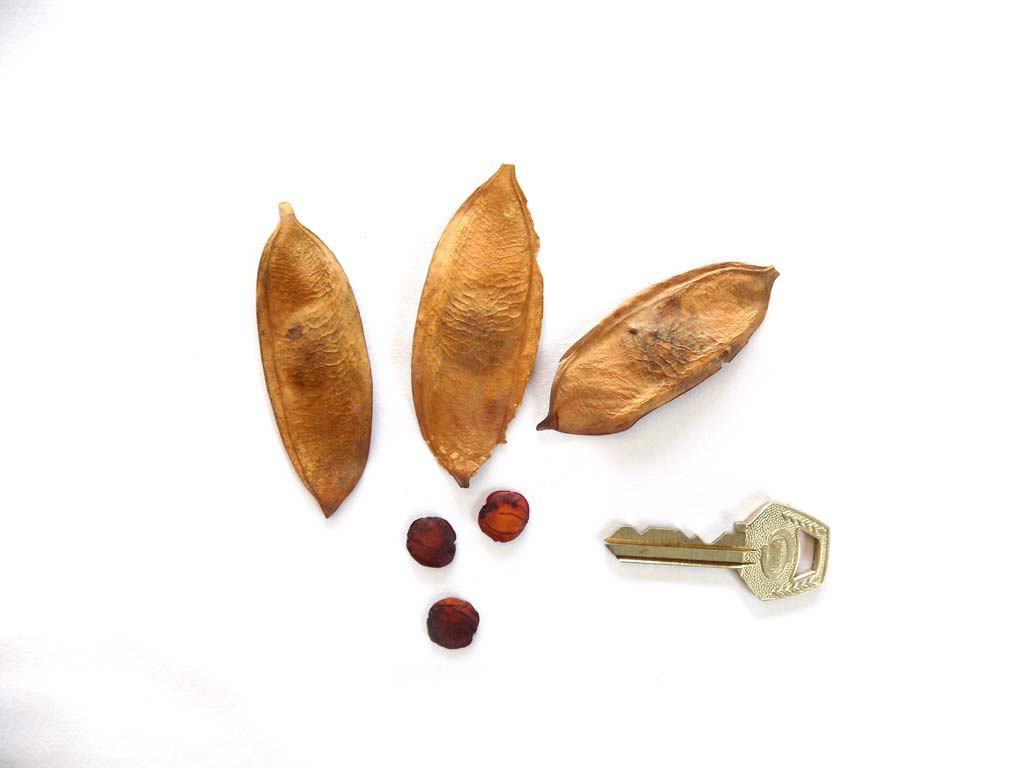 23 Jul
Pericopsis elata
Scientific name: Pericopsis elata (Harms) Meeuwen.
Family: Leguminosae.
Distribution/conservation status: occurs mainly in semi-deciduous forest, especially in disturbed areas. Endangered (EN) due to unsustainable exploitation for timber and loss or degradation of habitat.
Common names: Afrormosia, African teak (English), Egbin (Yoruba), Kokrodua (Edo), Egbin (Efik), Abu-ocha (Igbo).
Fruits/seeds: brown, winged, flattened pod with a network of veins, containing usually 1 and sometimes up to 4 brown disc-shaped seeds.
Fruiting time: August – December.
Seed collection: fruits are dispersed by wind and can be collected from the ground under and around the parent tree. Remove wings and gently break open to extract seed/s.
Sowing method: sow in pots or trays at a depth of 1.5cm with seed laid flat.
Sowing medium: cured sawdust.
Germination period: 8-14 days.
Germination percentage: 26%.
Growth/development: fast, often with a bushy habit when young. Seedlings do best when exposed to sun in the morning and partial shade in the afternoon. Note: defoliation by the larvae of the moth Lamprosema lateritialis can cause high rate of seedling mortality.