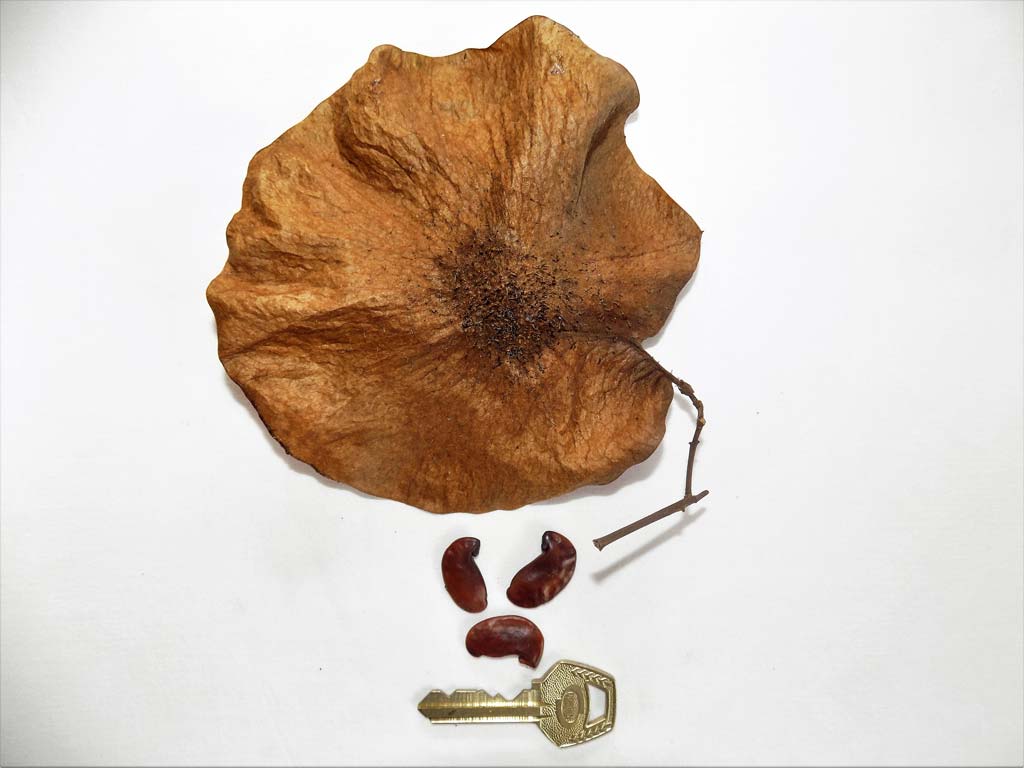 23 Jul
Pterocarpus osun
Scientific name: Pterocarpus osun Craib.
Family: Leguminosae.
Distribution/conservation status: endemic to southern Nigeria, Cameroon and Equatorial Guinea, with scattered distribution in lowland evergreen and semi-deciduous forest. Declining in Nigeria's forest zone due to forest clearance and degradation. Not assessed by the IUCN Red List.
Common names: black camwood, Lagos camwood, bloodwood (English), Osun dudu, Gbingbin (Yoruba), Akwara (Igbo), Ukme (Edo).
Fruits/seeds: brownish-orange, almost globose, and slightly pointed at the apex, containing 4 – 5 hard, shiny, dark brown seeds which are ellipsoid in shape and embedded in reddish pulp.
Fruiting time: December – February.
Seed collection: fruits are wind-dispersed but mostly fall under and around the parent tree where they are conspicuous and easily collected. Remove wing to extract the seed/s.
Type of seed: recalcitrant.
Sowing method: sow seeds flat in nursery bags or pots at a depth of 2cm.
Sowing medium: topsoil.
Germination period: 7 – 15 days.
Germination percentage: 70%.
Growth/development: seedlings require full shade and growth is quite slow; they can be planted out 20 weeks after germination.
Notes: sometimes referred to simply as camwood, confusing it with true camwood, Baphia nitida Lodd.