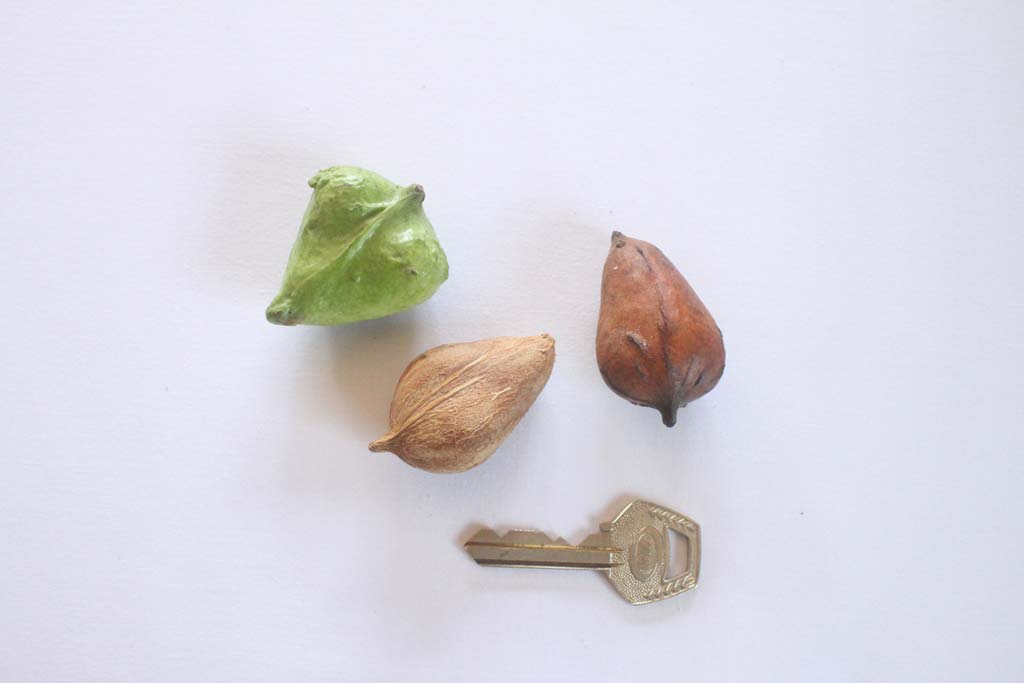 24 Jul
Dactyladenia barteri
Scientific name: Dactyladenia barteri (Hook.f. ex Oliv.) Prance & F. White
Synonym: Acioa barteri (Hook.f. ex Oliv.) Engl.
Family: Chrysobalanaceae.
Distribution/conservation status: occurs in lowland forest and along river banks in transition zone between rainforest and savanna. Not assessed by the IUCN Red List.
Common names: Monkey fruit (English).
Fruits/seeds: compressed ovoid, thinly fleshy, sweet-smelling and green when ripe, with tiny blisters around the apex and a covering of dense short woolly hairs. It contains a single large, light brown seed.
Fruiting time: February – May.
Seed collection: ripe fruits fall from the tree and can be collected from the ground. Peel off the fleshy layer to remove the seed.
Type of seed: recalcitrant.
Sowing method: sow singly in a pot or nursery bag at a depth of 3 – 6cm.
Sowing medium: forest soil.
Germination period: 16 days.
Germination percentage: 70%.
Growth/development: growth is quite fast and seedlings can be planted out within 1 – 2 months after germination. Young trees have a bushy habit and start flowering after about 3 years.
Note: collect fruits promptly as they decay quickly after falling. Developing fruits may need protection from rodents and bats. Seedlings grown in nursery pots/bags have a higher rate of survival than those planted directly in the field.