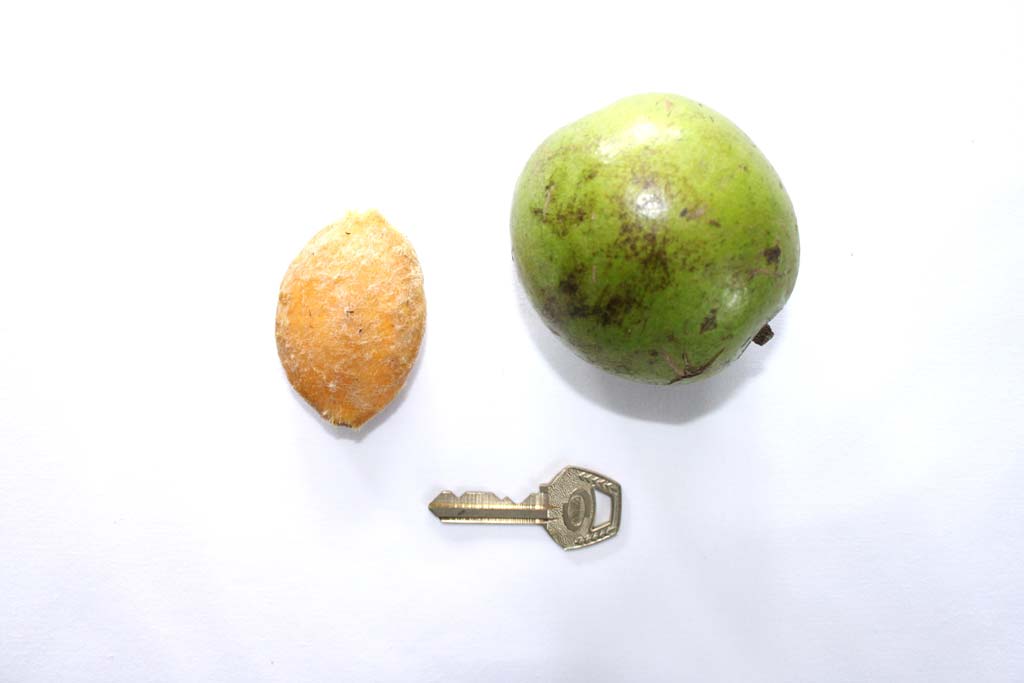 23 Jul
Irvingia gabonensis
Scientific name: Irvingia gabonensis (Aubry-Lecomte ex O'Rorke) Baill.
Family: Irvingiaceae.
Distribuiton/conservation status: widely distributed and relatively common in moist lowland rainforest, also occurring in semi-deciduous forest, especially in association with human habitation. Near-threatened (NT) due to forest clearance and degradation, and poor natural regeneration.
Common names: Bush mango, dika nut (English), Ogbono (Igbo), Oro, Oyin (Yoruba), Ogwe, Ohere (Edo)
Fruits/seeds: ovoid, green and sweet-smelling when ripe, with orange juicy pulp containing one seed.
Fruiting time: July – August.
Seed collection: collect fruits from under the parent tree and bury in sawdust for 5 – 7 days. This softens the fruits, making it easier to separate seeds from pulp.
Type of seed: recalcitrant.
Sowing method: sow seeds individually in pots at a depth of 3 – 4cm.
Sowing medium: cured sawdust or topsoil from under the parent tree.
Germination period: 14 days.
Germination percentage: 65 – 70%.
Growth/development: seedlings require complete shade for optimum growth and can be planted out 8 weeks after germination. Trees begin to fruit when c. 4 years old.
Notes: protect seeds and seedlings from rodents.