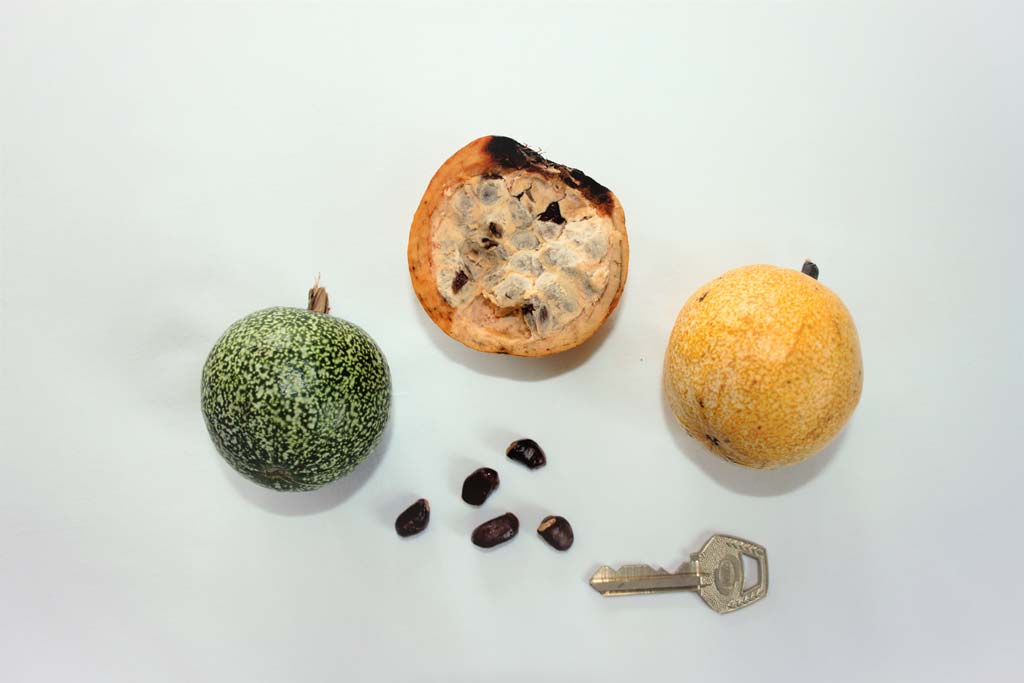 23 Jul
Monodora tenuifolia
Scientific name: Monodora tenuifolia Benth.
Family: Annonaceae.
Distribution/conservation status: widespread in evergreen and semideciduous, and forest margins as far north as Niger and Kaduna. Not assessed by the IUCN Red List.
Common names: African nutmeg (English), Ehuru ofia (Igbo), Lakosin, Ehinawosin (Yoruba), Uyenghen (Edo).
Fruit/seeds: large, smooth, globose, green with pale spots, turning orangeyellow when ripe, containing numerous brown, pea-sized, aromatic seeds in fibrous, sticky pulp.
Fruiting time: May – August.
Seed collection: collect ripe fruits from the tree; cut open with a knife to remove seeds, washing in water to remove pulp.
Type of seed: orthodox.
Sowing method: sow seeds in trays or pots at a depth of 2cm.
Sowing medium: topsoil.
Germination period: 21 – 30 days.
Germination percentage: 57%.
Growth/development: seedlings require shade and growth is quite slow; they can be planted out 12 weeks after germination and tolerate full sun if acclimatized to higher light levels.
Notes: small deciduous tree adapts well to cultivation as an ornamental.